Profile > Heather Farah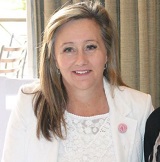 Contact Heather
++27 83 225 6448 Mobile
[email protected]
"Heather Farah specialises in the Sales and Leasing of Commercial and Industrial Property in Durban as well as Investment Property on a National Basis."
Heather Farah
Senior Property Practitioner

Heather Farah joined the esteemed ranks of industrial property brokering in February 2010.

In her opinion, a broker should always be solution based; understanding the clients operational, logistical and staffing needs. This philosophy has given her the basis for forming solid relationships with clients.

Leasing and sales in the industrial zones north to south of Durban was her introduction to industrial property brokering, with the last two years having been spent expanding her area through the western corridor of Durban as well as into Johannesburg and Cape Town. Her core focus has shifted somewhat more to investment based sales however, not limited to.

Heather's downtime is spent in her garden where she enjoys watching the monkeys play!