Profile > Gerald Franken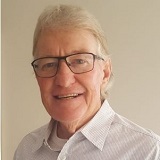 Contact Gerald
++27 83 225 9678 Mobile
[email protected]
"Gerald is able to service all aspects of the property industry having vast experience in the Commercial, Industrial and Retail Sectors, this being Sales, Rentals and Developments."
Gerald Franken
Property Practitioner

Gerald specialises in all aspects of the Property Industry and has gained his experience by spending time on the planet as he describes his vast knowledge of Commercial, Industrial and Retail in the greater North/ South areas of Durban, including Umhlanga, CBD and Point.

Gerald spent many years in the Retail Sector and is fully conversant with all aspects in that space. He has a very good grasp of the Industrial arena, having serviced this domain over many years.

It is not rare that when you are with Gerald you are bound to meet many of the people that have dealt with him in the past and formed lifelong relationships through these associations.

He has built a vast knowledge of the development and growth of what today is the Umhlanga New Town Centre Precinct and has been servicing the node from inception of the first development s that are now changing ownership onto the second and third owners having yielded excellent growth in both rentals and sales values showing good capital appreciation.
Gerald invites you to make contact for a discussion to untap some of this vast knowledge from him. From the point of view of representing both Landlord and Tenant offering fairness and understanding to both parties.