International Property - View the most stylish apartments in Paris
View the most stylish Knight Frank apartments for sale in Paris's 8th Arrondissement
Spacious, well-located and easy on the eye, these impossibly cool apartments have a lot to offer their new owners...
3-bedroom apartment, 8th Arrondissement, Paris
Asking price: €2,650,000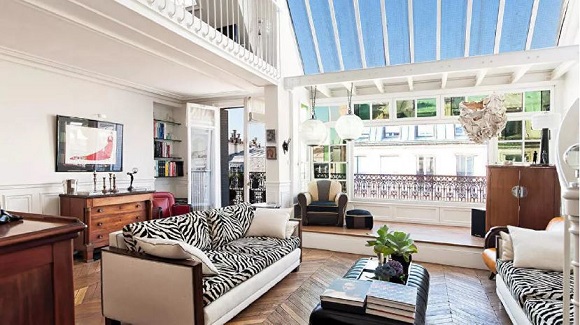 With a grand spiral staircase, stylish design, vast windows and natural light in abundance, this striking apartment certainly makes a fabulous first impression. It's ideally located too, being in close proximity to multiple shops and transport links as well as the Avenue des Champs-Élysées, which is within walking distance.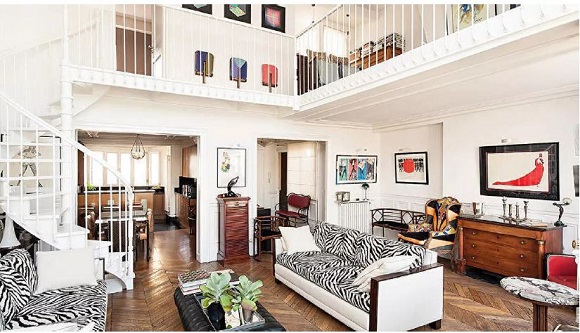 The property is located on the 5th and 6th floor of a beautiful stone building and has been tastefully renovated in recent years. The 5th floor comprises an entrance hall with a dressing room and window, a sumptuous cathedral living room with a 7m-high ceiling, a fully-equipped kitchen, 3 bedrooms, a large bathroom, and independent WCs. The 6th floor boasts a mezzanine living room, an office and a useful laundry room.
Outside, a 5,10m² terrace offers attractive views over the iconic Paris rooftops – the ideal spot for relaxing and unwinding on a summer evening.
4-bedroom apartment, 8th Arrondissement, Paris
Asking price: €10,200,000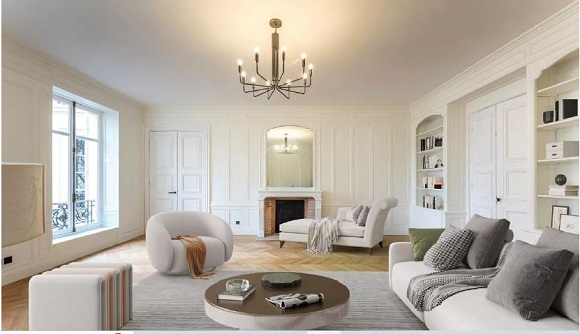 In a highly sought-after location, this luxurious residence is situated within a 19th century building just a few steps from the American Embassy and the "Palais de l'Elysée", the official residence of the French president. It's the most secure neighbourhood in the capital and benefits from 24-hour security.
Owners of the 3rd-floor property will benefit from elevator access, a roomy entrance gallery, air-conditioning, a cellar, handy guest WCs and a double living room with an unobstructed view – to name a few noteworthy features.
5-bedroom apartment, 8th Arrondissement, Paris
Asking price: €4,700,000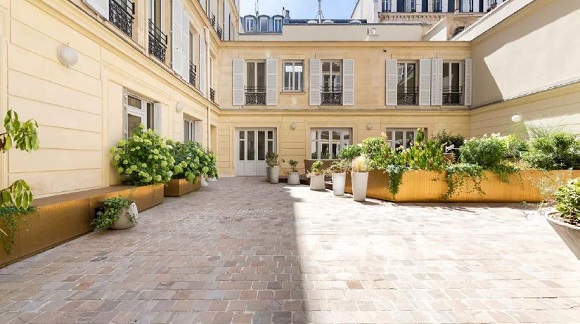 Located near Parc Monceau, this carefully renovated family apartment includes a wonderful entrance, a bright double living room with balconies (offering beautiful views), a living room with an open kitchen, 5 bedrooms, an office, 2 shower rooms, a bathroom, 2 separate WCs and a cellar. It's also conveniently located close to Saint-Augustin station.
4-bedroom duplex, 8th Arrondissement, Paris
Asking price: €4,950,000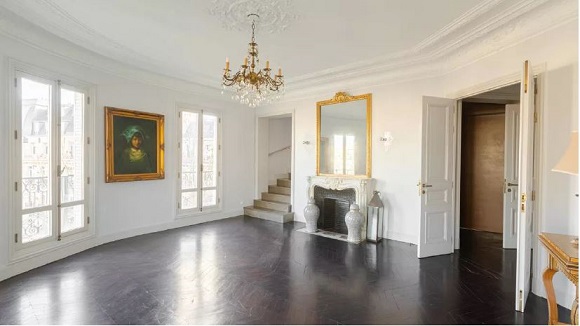 This bright and airy duplex apartment features a large, long balcony offering pretty views of the city – and with its elegant period features and spacious accommodation, you'll be hard-pressed to find a chicer Paris base.
The 5th floor has a large entrance hall leading to the rotunda living room and balcony, in addition to a reception room, dining room, spacious kitchen, a bedroom with a shower room and WC, and an office.
The upper floor includes a large main bedroom with adjoining bathroom, 2 further bedrooms and an en suite shower room. A cellar completes the property.
Courtesy: Knight Frank

Web Link: https://www.knightfrank.com/blog/2023/03/02/view-knight-franks-most-stylish-apartments-for-sale-in-pariss-8th-arrondissement
Disclaimer: Knight Frank Research provides strategic advice, consultancy services and forecasting to a wide range of clients worldwide including developers, investors, funding organisations, corporate institutions and the public sector. All our clients recognise the need for expert independent advice customised to their specific needs. Important Notice: © Knight Frank LLP 2022 This report is published for general information only and not to be relied upon in any way. Although high standards have been used in the preparation of the information, analysis, views and projections presented in this report, no responsibility or liability whatsoever can be accepted by Knight Frank LLP for any loss or damage resultant from any use of, reliance on or reference to the contents of this document. As a general report, this material does not necessarily represent the view of Knight Frank LLP in relation to particular properties or projects. Reproduction of this report in whole or in part is not allowed without prior written approval of Knight Frank LLP to the form and content within which it appears. Knight Frank LLP is a limited liability partnership registered in England with registered number OC305934. Our registered office is 55 Baker Street, London, W1U 8AN, where you may look at a list of members' names.