About Us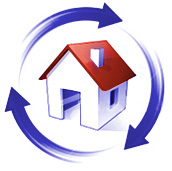 Portfolio Property Investments (PPI) is a South African real estate and property brokerage company that specialises in the Sales, Lettings and Full Management of Residential, Commercial and Industrial property in South Africa.
What we do
We offer our clients a platform from which we market and source all their property requirements. This we achieve through an integrated network of buyers, sellers, developers, and other property related institutions. This "One Stop" Boutique type service offering is what differentiates us from our competitors.
Our History
Founded in 2005 by Bradley Hancock and Yianni Pavlou the company has grown from a fledgling local residential brokerage into an established and respected player in the Residential, Commercial and Industrial property sectors. Our client base is as diverse as our service offering and includes but is not limited to International, National and Local companies as well as Johannesburg Stock Exchange Listed Property Funds, Private Individuals and Portfolio Landlords.
Our growth has come about through a successful track record in maintaining the highest standards throughout our service offerings. This is highlighted by the fact that most of our business has come about through repeat customers and satisfied customer referrals. Besides this our intensive marketing initiatives and brand building exercises further contribute to our ever expanding client base.
Values
We believe that due to the pressures we face in today's challenging environment that time is the most precious commodity. For this reason we believe in building partnerships and long standing relationships with our clients where we fully understand and service all their property requirements thereby saving them time spent with multiple property practioners. This is encapsulated in our motto: Your Partners in Property!
Plans for the future
Going forward we will continue the company culture of Honesty, Integrity and to always do what is best for our clients. This coupled with our motivated and professional team of property brokers places us in an enviable position of solid long term success. We are unwavering in our commitment to maintain the highest standards possible within the industry whilst being your preferred partner in property.