Illegal Operators - Pitfalls of renting through non-registered agents
As the rush of the summer holiday season approaches, areas along the coastal region often experience an influx of non-registered agents offering deals that are too good to be true on managing clients' holiday rental properties. The trouble is that these clients will have little to no legal recourse against these agents if they turn out to be con artists. "We have heard several reports from our offices along the coast about non-registered estate agents who have conned their clients out of money over the peak seasons. These agents claim to offer holiday letting services and then disappear with the tenant's deposit. Others fail to qualify the tenants beforehand, and the landlords are left with costly damages to the property as a result," warns Regional Director and CEO of RE/MAX of Southern Africa, Adrian Goslett.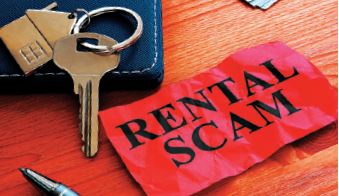 Sometimes it is not always obvious to know that the agent is not registered, as some cleaning & garden service owners offer this service to their clients over the holiday period. The trouble with using anyone who is not registered with the EAAB is that you will not be protected against fraudulent behaviour.
As the regulatory body that governs the industry, the EAAB issues qualified property practitioners a Fidelity Fund Certificate (FFC). The money earned from the issuing of FFCs goes towards paying consumers damages for dishonest real estate agents who have stolen money from their clients. According the EAAB, one of the purposes of the fund is: "To reimburse persons who have suffered financial loss as a result of theft of trust monies due to dealing with an estate agent".
"Dealing with an estate agent who isn't registered with the EAAB not only puts owners at risk of fraudulent behaviour, but it also means that they could be working through somebody who may not be up to date with all the necessary requirements in handling property transactions. Part of being registered and having a valid licence with the EAAB means that the agent is earning enough CPD (continuing professional development) points and has passed the PDE (professional designation examination). This protects consumers against dealing with somebody who claims to have knowledge of the industry but doesn't," Goslett explains.
At the end of 2017, then EAAB spokeswoman announced that possibly around 50,000 estate agents were operating in the country without a valid FFC. This means that there are plenty of non-registered agents out there and that consumers should never just assume that their agent is registered.
"We encourage owners to enquire about their agent's FFC. Not only will this protect them from working with somebody who is dishonest, but it also helps prevent others from being hard done by unregistered agents. If the agent in question is unable to produce a valid FFC, we further encourage sellers to report the agent to the EAAB by lodging a claim against them on the EAAB website," Goslett concludes.
Courtesy: Estate Agency Affairs Board