Marriott Half Year Report 2022 - More Predictable Investment Outcomes
Following the euphoria of 2021 when the global economy staged its most robust post-recession recovery in 80 years, market volatility has increased considerably. Unfortunately, the fastest and biggest monetary and fiscal response to an economic crisis did not come without a cost – inflation.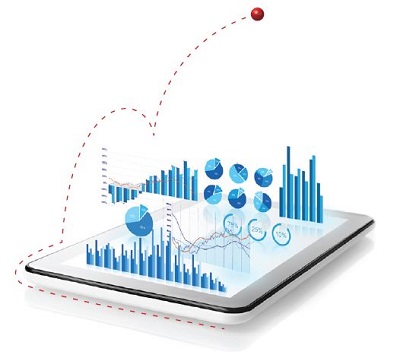 2022 began with inflation in many of the world's biggest economies at decade highs. US inflation for instance registered 7% at the end of December 2021 – the highest level recorded since 1982. Many central bankers at the time hoped some inflationary pressures, such as supply bottlenecks, would prove transitory allowing for a measured response. However, this hope quickly faded when Russia (the world's 4th biggest oil producer) invaded Ukraine (the world's 2nd biggest wheat producer). As food and energy prices rocketed, central bankers were confronted with a new reality – hike rates aggressively, or risk losing credibility by allowing inflation to become entrenched for the long-term. Wisely, they chose the former, evidenced by the US Federal Reserve raising interest rates by 0.25% in March, 0.50% in May and 0.75% in June. Currently, the median expectation of Fed members is that US interest rates will be between 3.25% and 3.50% by the end of the year, up from their expectation of 0.75% to 1.00% just six months ago. This aggressive rate-hiking trend has been mirrored by other central banks around the world at a time when rising costs are hurting both consumer and business confidence. Thus, a significant economic slowdown appears all but inevitable, with markets (both bond and equity) now pricing in a high probability of a global recession in 2023.
Apart from commodity stocks (the prices of which have benefited from constrained supply as a result of the Russia/Ukraine war), high inflation and slowing economic growth has been bad news for just about every asset class year-to-date (31 July 2022):
Developed market equities and bonds have declined by 13.9% and 13.5% in US dollars respectively
Emerging market equities and bonds have declined by 17.7% and 19.2% in US dollars respectively
In anticipation of challenging market conditions, we have positioned our portfolios accordingly, as mentioned in our 2022 Expectations Report.
"Looking ahead to 2022, as the economic recovery from the Covid-19 crisis begins to burn itself out, due to reduced monetary and fiscal stimulus, market conditions are likely to become more challenging. Nevertheless, we remain optimistic that our portfolios will continue to produce good outcomes as the next phase of the economic cycle is one that will more likely favour income focused investing due to the emphasis placed on quality, resilience and dividends." Expectations Report 2022
Courtesy: Marriott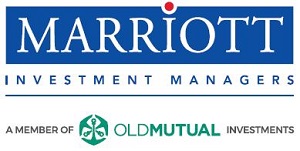 FOR FURTHER INFORMATION CONTACT
tel: 0800 336 555
or visit www.marriott.co.za
DISCLAIMER: The content of this document is for general information purposes only and is not intended to serve as financial, investment or any other type of advice. It has been prepared solely for informational purposes and is not an offer to buy or sell or solicitation of an offer to buy or sell any product offered by Marriott. The information contained herein shall not be deemed accurate or current except as of the date of issue. Marriott does not intend to and disclaims any duty to update or correct such information. Any reliance on the information contained herein is at the user's own risk. Furthermore, this document may contain certain forward-looking statements and forward-looking views, which involve both known and unknown risks, assumptions, uncertainties and other important factors that could materially influence the actual performance. No assurance can be given that these will prove to be correct and no representation or warranty express or implied is given as to the accuracy or completeness of such views or as to any of the other information in this presentation and financial condition, and plans and expectations. Future results may differ materially from past or current results, and actual results may differ materially from those projected in the forward-looking statements. Marriott will not be responsible for any loss or damage howsoever arising of any nature, including consequential loss or damage suffered or incurred, directly or indirectly, pursuant to or as a result of the use of, or any reliance on, this document or the information contained herein. You are hereby deemed to have agreed that any dispute of whatsoever nature relating to or arising out of any use of this document, whether directly or indirectly, shall be governed by the laws of the Republic of South Africa, and shall be subject to the exclusive jurisdiction of the courts of the Republic of South Africa.