South Africa - Corruption and consequences
20 October 2022
Once a year, usually in August, I do an update on the fight against corruption. This year I delayed it because the head of the National Prosecuting Authority (NPA), Shamila Batohi, committed in May to Parliament that nine 'high-profile' state capture cases would be brought to court by the end of September 2022.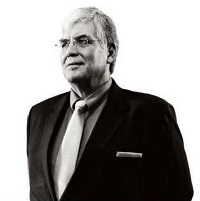 JP Landman - Political & Trend Analyst
Below is a summary of the status at the end of September:
1. In June, a month after Batohi made her commitment to parliament, the two Gupta brothers were arrested in Dubai on an Interpol Red Notice initiated by the Investigating Directorate (ID) in South Africa. The ID is a specialist unit inside the NPA set up in 2019 by Ramaphosa to do state capture prosecutions. In July South Africa asked for the extradition of the Gupta brothers, which will now be determined by a court in that country. The brothers have applied for bail on several occasions but are still incarcerated. Given the high life they were used to, their continued incarceration must be cramping their style.
2. In the Vrede Dairy project (aka Estina) case, 17 accused, including former cabinet minister Mosebenzi Zwane and two erstwhile Gupta companies, Sahara Computers and Islandsite, were charged with fraud, theft, corruption and money laundering. Gupta associate Iqbal Sharma was also arrested and charged. He spent a few nights in jail and then got bail. Given his notoriously lavish lifestyle, the few nights in jail must have been uncomfortable. The High Court also issued an unlimited restraint order of R520 million against his assets, his company Nulane and the Gupta company Islandsite. After having been charged, Zwane stepped aside from his positions in the African National Congress (ANC). The step-aside rule is clearly being adhered to.
3. In the Free State asbestos case, Ace Magashule and 18 other accused were arrested and appeared in the dock. Having lost in the High Court, Magashule wanted to 'test certain principles' in the Supreme Court of Appeal, which has led to the criminal case being postponed to 20 January 2023. Magashule was suspended from the ANC in 2021 when he did not voluntarily follow the step-aside rule. Ironically, these legal tactics are taking him out of the ANC elections in December.
4. In the South African Express case, four people were arrested by the Hawks and charged on 34 counts of fraud allegedly committed in the North West provincial government in 2014. It has taken a long time, but it is happening.
5. In the Winnie Madikizela-Mandela museum case, six people and two companies (two firms of architects) were accused of fraud; contravening the Public Finance Management Act, 1 of 199, and the Municipal Finance Management Act, 56 of 2003; and stealing R700 000 between January 2008 and December 2010. It is a puny amount and the alleged offences happened more than a decade ago, but the wheels are grinding.
6. In the Crime Intelligence Division case, both a former (acting) Commissioner of Police, three senior officers from Crime Intelligence, and four businessmen were arrested and charged for irregular procurement processes dating back to 2016. The amounts involved (R33 million and R54 million) are, in the context of state capture, small but the principle speaks for itself. Aside from the criminal prosecution, the Asset Forfeiture Unit also confiscated assets belonging to the accused – 19 immovable properties in Sandton, Pretoria, Boksburg, Springs and Sasolburg, and around 115 vehicles. The high life is over before the prosecution has even started.
7. At Transnet there were some significant criminal and civil prosecution victories:
On the criminal side, Siyabonga Gama, Gary Pita, Phetolo Ramosebudi, Daniel Roy, and Eric Wood were arrested and charged along with former Gupta fixer Kuben Moodley. In August they were joined in the dock by previous heavyweights Brian Molefe, Anoj Singh, Niven Pillay and Litha Nyhonyha – all former head honchos at Transnet and Gupta-related Regiments Capital. Apart from these 10 people, McKinsey was also charged for criminal offences. (Two additional snippets: McKinsey has already repaid R870 million to Transnet. Moodley was arrested at the airport in September 2021 and had R232 million in assets frozen as part of Transnet's efforts to reclaim excessive consulting fees paid to Regiments and the Guptas.)
On the civil side, Transnet and the Special Investigating Unit (SIU) were successful in having the High Court set aside contracts worth R54,4 billion to acquire 1 064 locomotives from four companies, all original equipment manufacturers. The four include offshoots of one American, one Canadian and two Chinese companies. One of the reasons for Transnet's poor performance is that spare parts for locomotives would not be supplied by the original manufacturers while the dispute about the contracts raged. (Recent news indicates that the spare parts matter may now be close to settlement.)
The Transnet Pension Fund has reclaimed R639 million from Regiments Capital. The Transnet Second Defined Benefit Fund – a different entity – also recovered R350 million from Regiments Capital. As an aside, Regiments Capital was put into liquidation and is fighting to come out, but the South African Revenue Service (SARS) has slapped it with a R700 million claim for unpaid taxes. Nice to see coordinated action by the authorities. The Fusion centre probably played a role in this co-ordination. Another company action has been taken against is the consulting company Bain. Way back in 2018 Bain repaid R164 million to SARS for their nonsense advice there, the CEO resigned and left the country. This September the National Treasury banned Bain for a period of ten years from any public sector contracts in South Africa. Not an arrest, but certainly a consequence for wrongdoing.
8. Just like Transnet, Eskom is one of the biggest sites of state capture. Unlike Transnet, there have been no recent high-profile arrests, but there was one arrest, which may lead to more.
In July two former employees of the South African arm of Asea Brown Boveri (ABB), a Swiss multinational engineering firm, and their wives were arrested and charged with fraud, corruption and money laundering. A contract initially worth R25 million increased to some R526 million following a string of variation orders, awarded to a contractor by ABB (at the behest of the accused, who was at the time working at ABB). Reports indicate the case may involve some former senior Eskom employees, but charges have not been laid yet. Interestingly, ABB has already paid back R1,56 billion to Eskom and as recently as September made a provision for another R6 billion in its accounts to cover possible costs related to corruption probes at Kusile power station. ABB is cooperating with the South African authorities.
Last year I reported that the SIU and Eskom were investigating five companies for over-charging Eskom. The utility recovered R1,1 billion from McKinsey, R150 million from Deloitte and obtained a R600 million court order against Trillian.
The SIU and Eskom have reported to Parliament on misdemeanours at Eskom. It reveals a shocking picture of systemic crime and corruption. The Hawks are investigating 55 cases, 18 more are in the courts, 7 cases have been withdrawn and 3 are still awaiting a decision by the prosecutor. The cases vary from theft of coal, diesel and copper cables to bomb threats, sabotage and tampering with infrastructure.
The SIU investigated unlawful contracts. So far, two contracts worth R10,2 billion were declared invalid and set aside. R3,8 bn is claimed from former directors, managers and private companies.
The SIU investigated 334 employees with links to Eskom suppliers for possible conflict of interest. Some 135 employees were found to have such conflicts. Some were referred to the NPA for prosecution and the rest for disciplinary action. Employees fingered have all left Eskom's employment.
Lifestyle audits were also conducted and 11 employees were referred for disciplinary action. Most were found guilty, others retired or resigned. Where applicable Eskom has applied for pension monies to be frozen. The Special Tribunal has already ordered the monies of several former Eskom employees forfeited or frozen.
It is clear that a lot is happening despite no "high profile" arrest yet.
Puzzlingly, the arrest of four people in 2021 (France Hlakudi, Abram Masango, Mike Lomas and Tony Trindade) on charges relating to a R1,2 billion contract at Kusile has not proceeded further. Lomas was arrested in London at the request of the South African authorities, granted bail of £100 000 by the UK court and is fighting extradition to South Africa. After several postponements and delays, the criminal case here in South Africa is set down for 2 November. We will see whether it then advances to trial. Two of the accused (Abram Masango and France Hlakudi lost control of their assets when they were hit with R1,4 bn restraint order which froze their assets.
The National Prosecuting Authority
Apart from the above high-profile cases it is worth taking note of the NPA's 'ordinary' anti-corruption work during the past financial year. The Specialised Commercial Crimes Unit in the NPA finalised 388 cases with 344 convictions – a 90,5% conviction rate. The number of government officials convicted of corruption increased by 38% from 86 to 119. Convictions of people in the private sector for corruption increased by nearly 40% from 147 to 205. Freezing orders to the value of R5,5 billion were obtained, a strong 800% increase on the R611 million in the previous year. It is worth noting that in June 2021 more than 800 posts/vacancies were filled in the NPA.
The Special Investigating Unit
The SIU is responsible for reclaiming state resources through civil action. It does not do criminal prosecution, which is the NPA's job. It has the option of bringing civil cases in a High Court, or before the Special Tribunal, also created in 2019 by President Ramaphosa. It cannot put people in orange overalls, but it can deprive them of their ill-gotten loot. The unit has filed at least 50 civil cases to the value of R6,9 billion with the Special Tribunal. When it comes to consequences for bad behaviour, the SIU has been undeniably successful.
It was an order by the Special Tribunal that R150 million can be recouped from various people and entities in the Digital Vibes scandal that led to former minister Zweli Mkhize's downfall. He has not been charged criminally and that is why he judges that he can run in the upcoming ANC elections.
Steinhoff
Since it was probably the biggest corporate heist in our history, the Steinhoff case is worth keeping an eye on.
In June 2020 the Hawks asked PwC to compile a forensic report on the Steinhoff case. At the time Steinhoff said that it would be covering a 'substantial portion of the costs' of the probe. Apparently, the report comprises 31 lever arch files.
In July 2021 the head of the Hawks, General Godfrey Lebeya, reported to parliament that the Hawks were in the process of seeking 14 witness statements from foreign countries, comprising individuals living in Germany, France, Australia and the UK. The Hawks are also in the process of using mutual legal assistance to source 33 foreign bank account statements identified by the audit process. This evidence will be used in a final forensic report that will form the basis of the state's case, should it proceed.
In July 2022 the minister of justice reported to parliament that the 'first leg of the Steinhoff matter has been finalised' and 'mutual legal assistance requests are being finalised'. It is not clear what assistance is being requested from whom, but presumably it will involve the Germans.
It is worth remembering that Steinhoff's offices in Germany were raided by German authorities in December 2015. The Steinhoff bomb exploded two years later in December 2017. More than three years later in March 2021 charges of balance sheet fraud were brought against four accused.
The Germans have a system where a court conducts a pre-trial process to independently assess the likelihood of a conviction. In October 2021 such a court announced the prosecution will proceed against two accused living in Germany and that the other two accused will face the court later. To date no trial has started. It is not just in South Africa where these things take time.
As this note went off the press, so to speak, news broke that the South African Reserve Bank (SARB), has obtained a court order from the Cape High Court to attach assets worth R1,4 billion belonging to Markus Jooste, his wife and his family trust. The court order particularly include the Lanzerac wine estate in Stellenbosch (which Jooste had previously denied that he owned), five vehicles and about R100 million worth of jewellery, art and other assets. It looks like a very comprehensive seizure. The action by SARS is related to suspected exchange control contraventions. Whatever the legal basis, it is no doubt a massive relief for the public that action has been taken. Rest assured that Jooste will fight this order all the way, and unlike the Guptas he is not incarcerated, but the noose is tightening. Now one must watch the criminal process for fraud to play itself out, in Germany and South Africa.
So what?
It is clear that there has been a step change in both the criminal and civil prosecution of state capture miscreants. By the end of September eight new criminal cases had been instituted involving erstwhile very high-flyers.
These former high-flyers include a cabinet minister, a secretary-general of the ruling party, a commissioner of police and several generals, as well as former CEOs. The untouchables of yesteryear are in court.
It is welcome news that not only individuals, but also companies are also being charged. There is no hiding behind a corporate veil as Bain, McKinsey and ABB discovered.
The fact that charges have been brought does not guarantee convictions. Rest assured that the accused will throw everything into defending themselves. But at least the process is being followed as it should.
The NPA itself is on trial as it must now put up a strong performance in getting convictions.
On the civil side, many billions in ill-gotten gains have been recovered. Many people are not in orange overalls yet, but they have lost what they stole.
Preparing for and defending oneself in criminal cases is a major disruption of one's lifestyle and an erosion of status. There is no better example of that than ex-president Jacob Zuma.
The country hasn't suddenly become corruption-free over the past year, but more and more people are being held accountable, through criminal and civil procedures. Hats off to the prosecutors.
Courtesy: JP Landman - Political & Trend Analyst
Disclaimer: This is a political research note and was prepared by JP Landman in his personal capacity. Landman is an independent political and economic analyst and the opinions expressed in this article are his own