Profile > Ryan Culverwell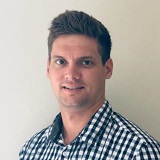 Contact Ryan
++27 82 360 9025 Mobile
[email protected]
"Ryan Culverwell focuses on the Durban North Coast, dealing in both small as well as large scale property transactions. Having starting in residential and moving through to the commercial and industrial sector."
Ryan Culverwell
Property Practitioner

Ryan Culverwell Schooled and Matriculated in Pietermaritzburg, his home town, where from there he went straight into the property industry completing his NQF Level 4. He then moved to Durban in November 2012 where he joined the Chalupsky Property Team and remained there for 7 years.

Ryan is a dedicated sportsman where he represented South Africa in Canoeing, BMX and Downhill Mountain Biking.

He has worked in and around the North area in Durban, focusing on smaller properties as well as emerging himself into bigger projects where he has overseen development projects too.

Ryan has now joined the PPI team, expressing great excitement and motivation for the future at the company. He is always on the move in the property market, looking for the best properties for his clients' needs.