Profile > Malcolm Block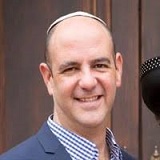 Contact Malcolm
++27 82 565 5055 Mobile
[email protected]
"Malcolm Block covers both the residential and commercial property sectors in Gauteng as well as property auctions and investment property on a national basis."
Malcolm Block
Property Practitioner

Malcolm Block was born and raised in Johannesburg, South Africa. He has developed a large network of discerning business relationships through the many years of working in the import / export industry, retail environment and property space.

Malcolm's passion involves customer satisfaction through value based offerings which result in repeat business resulting from superior service.

Malcolm enjoys selling products and services that enhance his customers' overall life experience so that they benefit in the long term from the carefully matched asset.

He enjoys a healthy lifestyle of golf and gym and spending quality time with his family as well as life learning sessions with his peers.

Malcolm is goal driven through sales and will not stop until all around him is content.